How can I help my laminitic horse?
Three simple steps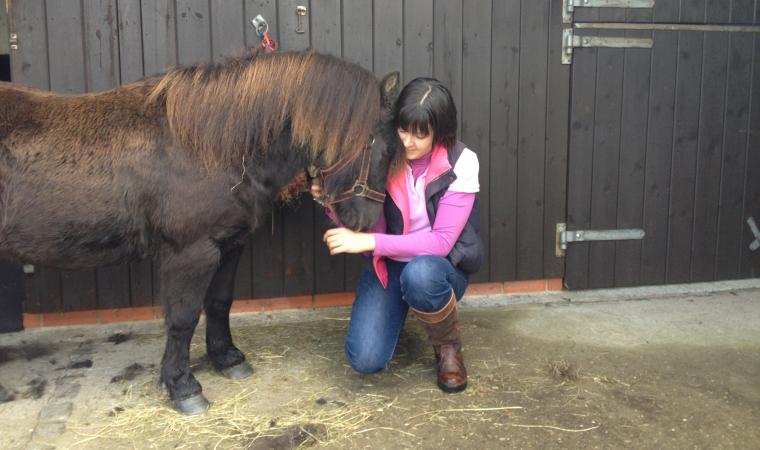 STEP ONE: CALL YOUR VET
If you suspect that your horse is showing signs of laminitis you should contact your veterinary surgeon immediately, Severe laminitis is an emergency, and ongoing 'mild' or 'moderate' disease can result in painful long term consequences. Prompt attention and treatment as soon as you recognise the signs of laminitis is important not only to relieve the pain but also to reduce the long term damage.
STEP TWO: MAKE YOUR HORSE AS COMFORTABLE AS POSSIBLE
Whilst you are waiting for your veterinary surgeon to arrive, there are a few things you can do to help your potentially laminitic horse:
Remove your horse from pasture (as long as it is not too painful to walk them - never force a laminitic horse to walk on your own, always wait for your vet)
Provide deep bedding in the stable, or in the field if you have not been able to move them. Shavings are ideal as they will conform to your horse's feet and therefore be more comfortable to stand on. Make sure that they cover the entire stable floor so that wherever your horse stands they can be as comfortable as possible.
Ensure that they can reach food (soaked hay) and water easily
Make sure that you have your horse's passport to hand as your vet will need to check it in order to prescribe some pain relief medications.
STEP THREE: ASK YOUR VET ABOUT A FREE* CUSHING'S TEST
When your veterinary surgeon arrives they will examine your horse. If they confirm a diagnosis of laminitis they will treat the painful symptoms and make recommendations with respect to trimming, farriery and management.
If they advise that it is appropriate to test for underlying hormonal causes such as Equine Cushing's disease or EMS you can download a voucher for a free* Cushing's test from this website. Your vet may test for hormonal conditions immediately, or they may advise that testing is not carried out until the acute laminitis episode is stabilised.
*free laboratory tests for basal ACTH only. Visit, blood sampling and interpretation fees may be applied by your veterinary practice.